Hiking-Multi Day
Condor Circuit: Hiking - 5 or 6 days - Hard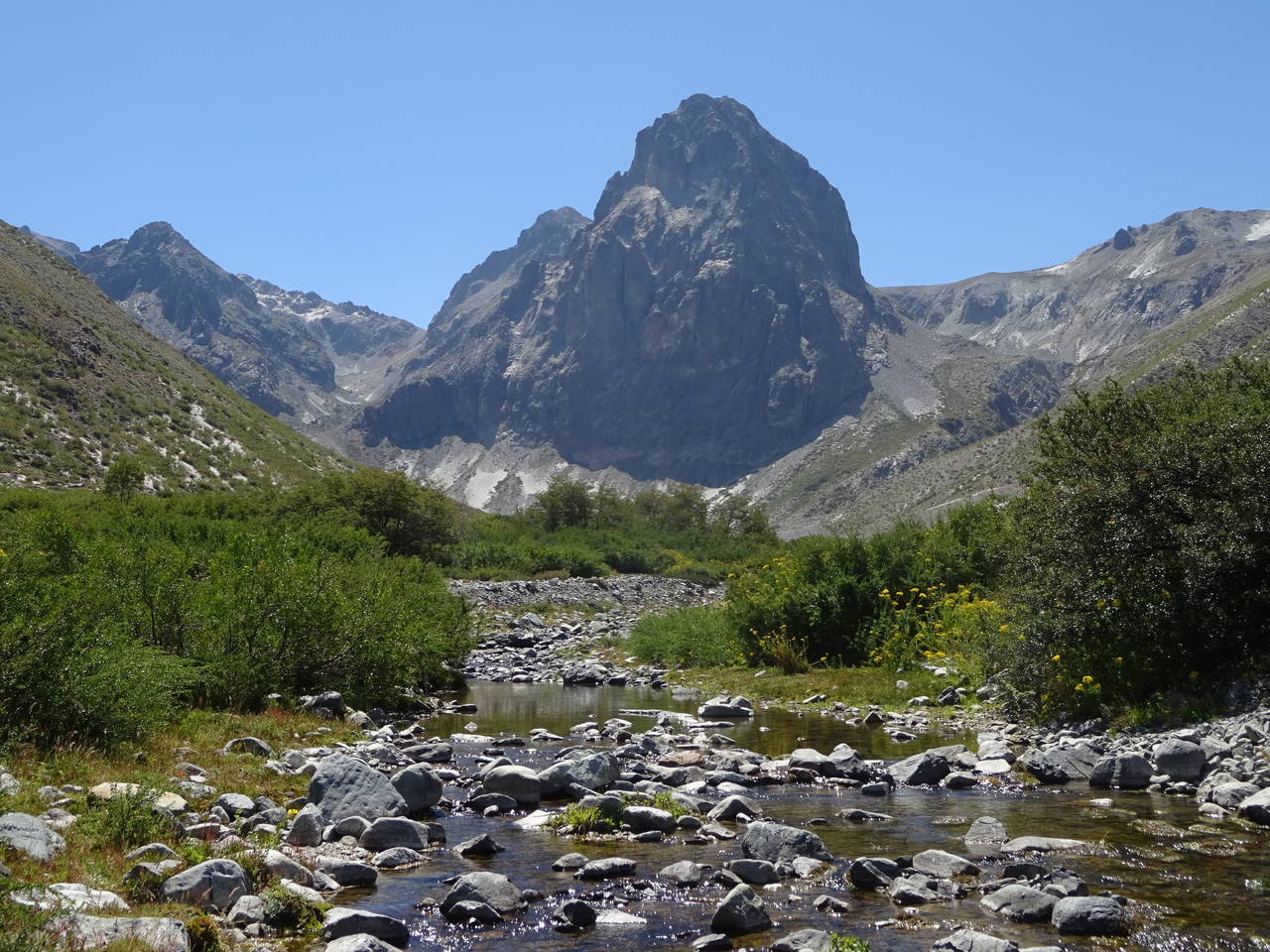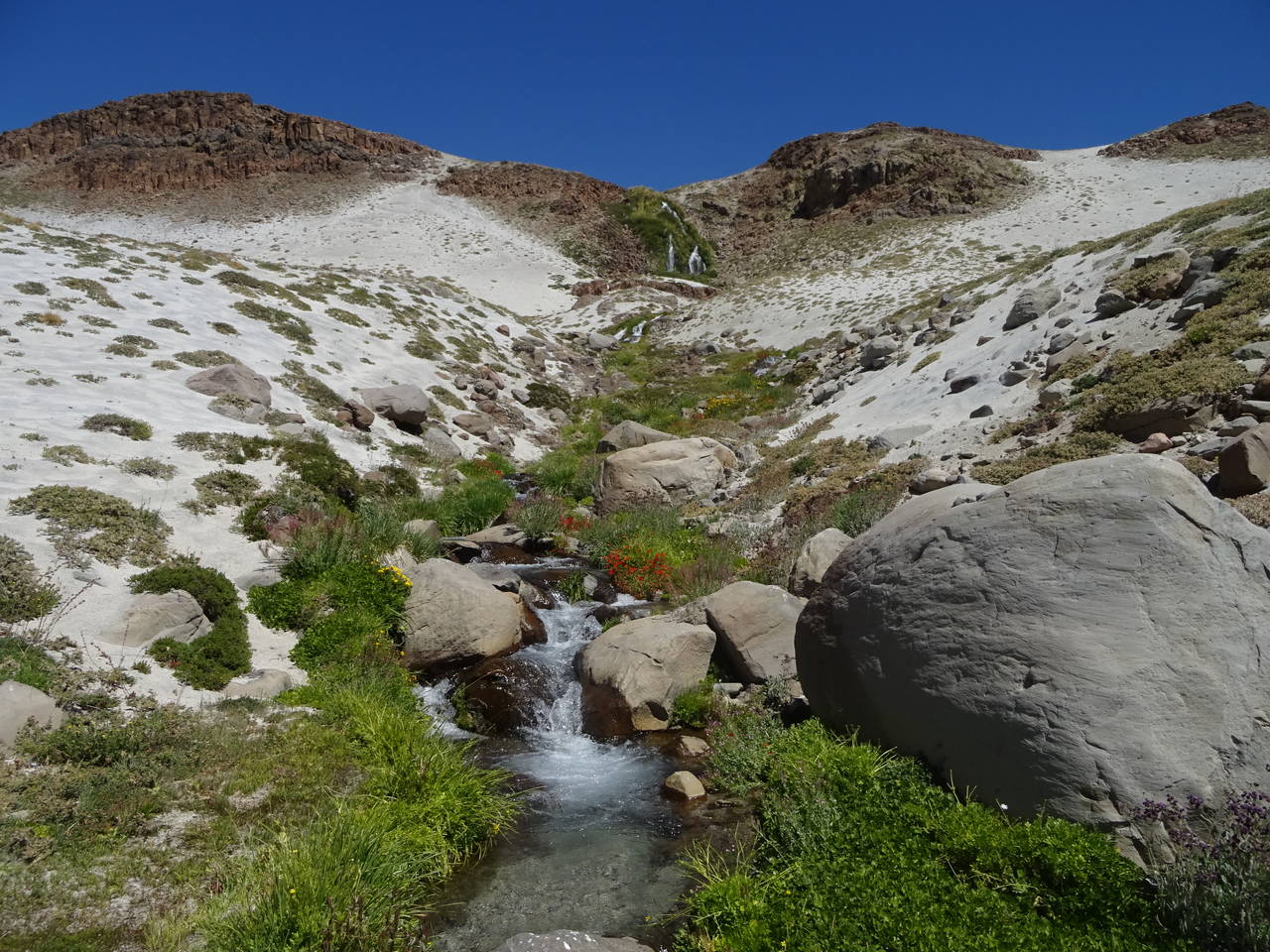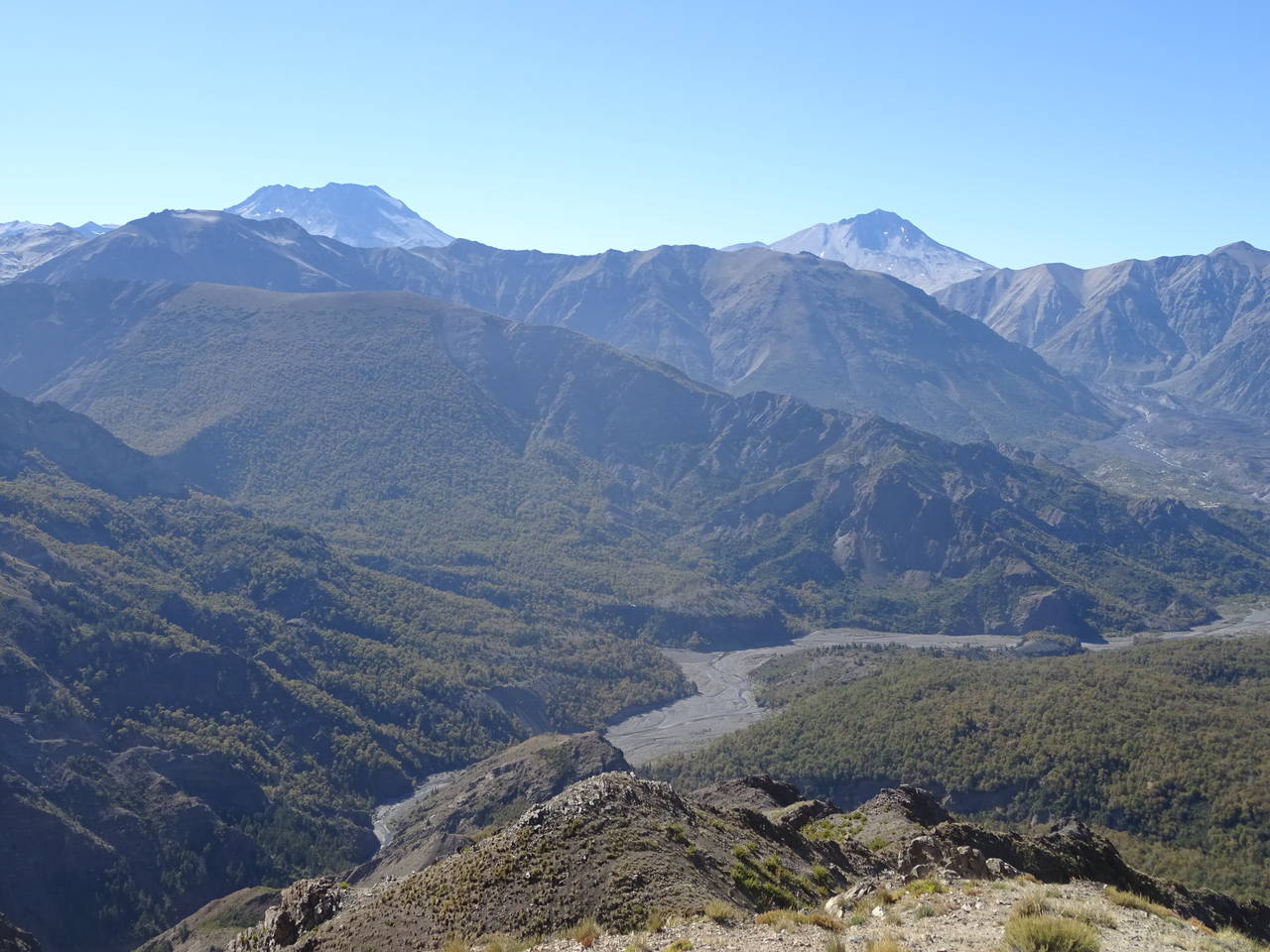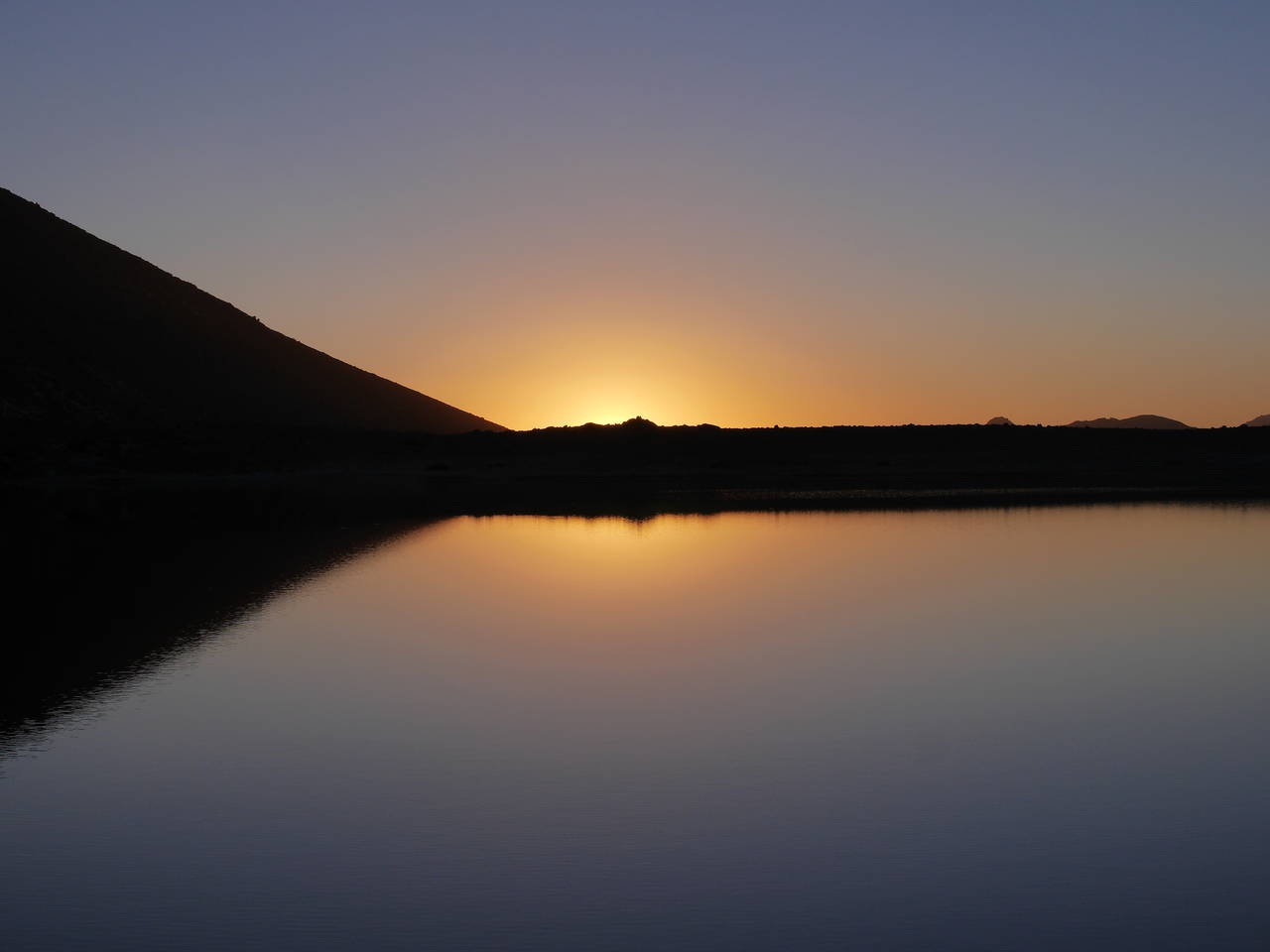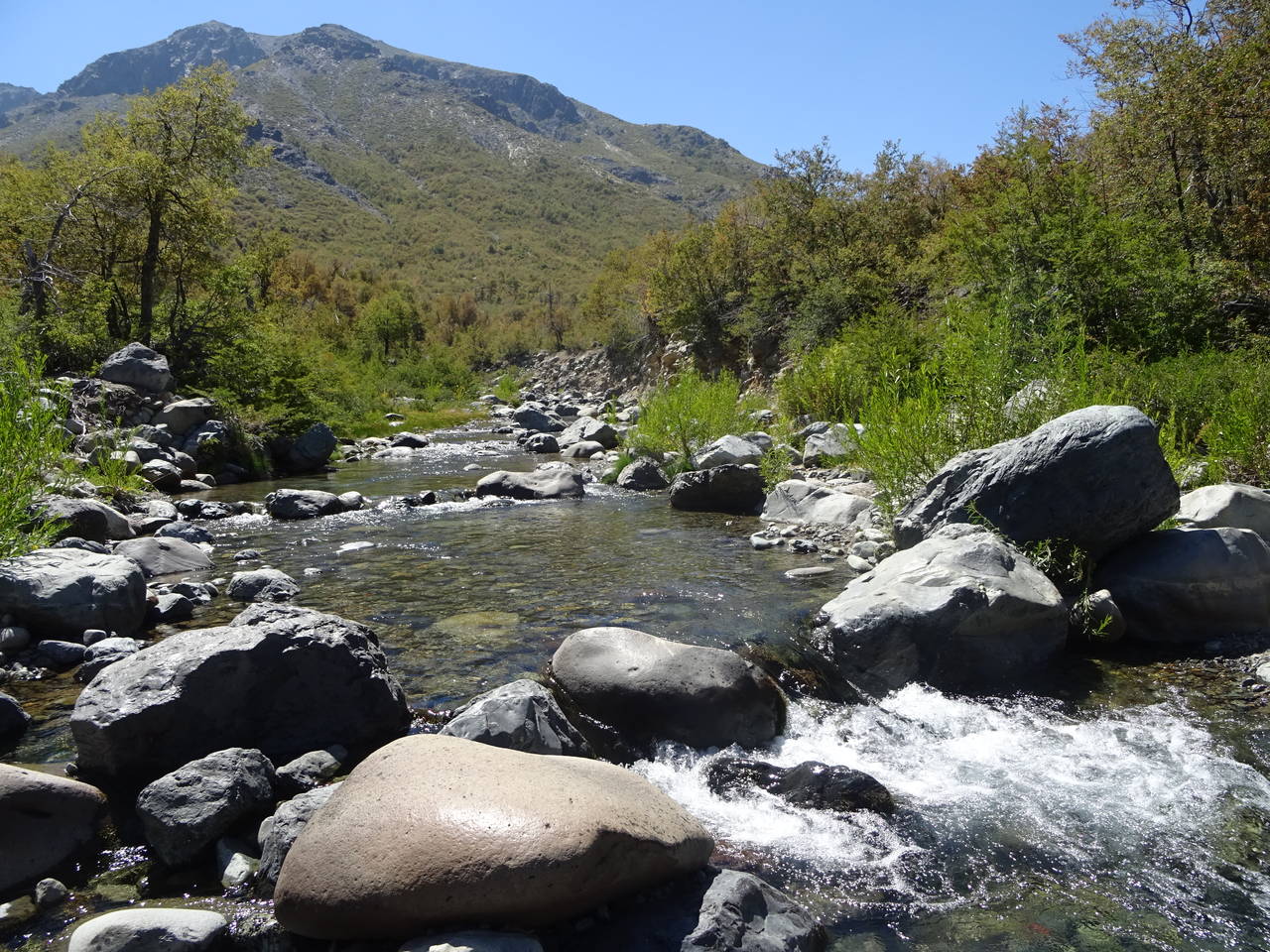 Come to enjoy one of the best hikes in the world. We are going to cross from Altos de Lircay Reserve to 7 Tazas National Park through the mountains assisted by packhorses.

You will be immersed in an amazing variety of landscapes, from the nice Nothofagus Chilean forest to lava fields and lava sand, river crossings, gorgeous forest, and amazing lava fields by foothills of volcanoes. Prepare yourself for breath taking wild hot springs in the middle of the mountain and the best hiking experience you will ever have had.
---
Highlights: amazing variety of landscapes / volcanoes /hot springs / lava fields / gorgeous forest / water falls / assisted by pack horses / private transport
---
Available alternatives: 5 & 6 days
---
Itinerary
Day 1: Among nothofagus forest
Santiago - Altos de Lircay - Enladrillado Camp
Transport from Santiago to "Altos de Lircay Reserve". From the beginning of the path we will be immersed in wide nothofagus variety of trees. In fall we will be amazed by the red color of the oaks. We will walk by forest of 500 years. Enjoy this peaceful day walking easy inside the gorgeous forest.
Day 2: Volcanoes, rivers and water falls
Enladrillado Camp - El venado Camp
In the morning you will witness the breath taking view of the huge Volcano Descabezado Grande surrounded by lava fields and forest. In 1933 the Volcano made a huge explosion, the ashes crossed the Atlantic Ocean and reached South Africa. You will be able to see old "Cypress of the Mountain" forest and the gorgeous Despalmado Waterfall and test your adventure spirit in the river crossing.
Day 3: Lava fields and Hotsprings
El Venado Camp - Blanquillo Hot Spirngs
From our camp, the landscapes will change dramatically. We will leave behind the forest and start walking over dry lava fields. Amazing lagoons surrounded by rock walls will amazed us. At the end of the day we will reach to Blanquillo Hot Springs where you can relax your body in the natural ponds with amazing views of the volcano and valley.
Day 4: Lava dunes, oasis and hot springs
Blanquillo Hotsprings - Azufre Hotsprings
Prepare for crossing amazing lava dunes at 25000 meters, some of them are crossed by streams between the dunes, creating oasis with flowers and grass lands (depending on the season). In beginning of spring the dunes could be covered by snow in some parts of the path.
We'll finish our day in the waters of Azufre Hot Springs
Día 5: Impresionantes paisajes de montañas y lagunas
Termas El Azufre - Laguna Las Animas
Este día podrás disfrutar de increibles vistas de las montañas cubiertas de glaciares, oasis y las dunas de arena blanca mientras descendemos a la laguna donde haremos nuestro próximo sitio de camping.
Día 6: Cascadas: Las 7 tazas
Las Animas - Campamento Inglés - Transporte a Santiago
Continuaremos nuestro descenso, adentrándonos en el Parque Nacional 7 Tazas donde volveremos a penetrar los maravillosos bosques de nothofagus. Increibles vistas de montañas y una serie de cascadas y saltos de agua están esperando por nosotros.Terrific mountain view and a series of water falls along the way, are waiting for us.
Warning:
This activity could include, driving by land roads, sudden changes of weather, hiking under strong sun.
Schedule may change due to unexpected weather conditions.
Guides have the last call in critical decisions and required cooperation of every client.
Hiking times are estimates based on the average passengers and will depend on the strength of the group and the climate conditions.
Guides are at your service, but cooperation will be needed in group tasks such as camp building and cooking
---
Duration of the tour
Day 1: 4,5 hrs / Day 2: 4,5 hrs / Day 3: 5 hrs (hiking) / Day 4: 5 hrs (hiking) / Day 5: 5 hrs (hiking) / Day 6: 5 hrs (hiking)
---
Transportation time
4 hour of transportation on the car from Santiago to the starting point.
---
Technical data
Miles covered each day: Day 1: 10 km / 6.5 miles (pack horse) / Day 2: 14 km / 9 miles (pack horse) / Day 3: 10.5 km / 7 miles (pack horse) / Day 4: 16.5 km / 11 miles (pack horse) / Day 5: 16 km / 10 miles (pack horse) / Day 6: 16.5 km / 11 miles (pack horse)
---
Season
November to April
---
Requirements
Age of participants must be between 14 to 75 years old. Physical and medical condition must be compatible with activity (When in doubt, please ask).
---
What's included
Includes all, except your personal gear: clothes, sleeping bag and sleeping pad (rent available)
Guides
Private transportation from your hotel or meeting point.
Camping gear: tents, cooking staff, meal staff for every passenger
Every breakfast, snack and meal needed during the trip.
Packhorses
Hotspring and camp fees.
First aid kit
VHF Radio and Satelital Phone
What's not included
Personal Clothing (Please check "Gear")
Personal Insurance
Sleeping bag and sleeping pad (rental available)
duffel bag
small backpack (rent available)
---
What to bring:
Recommended personal gear list: Check list equipment Condor Circuit. Rental available in sleeping bag, sleeping pad and some other items.