Hiking-Multi Day
La Paloma Glacier: Hiking - 3 Days - Medium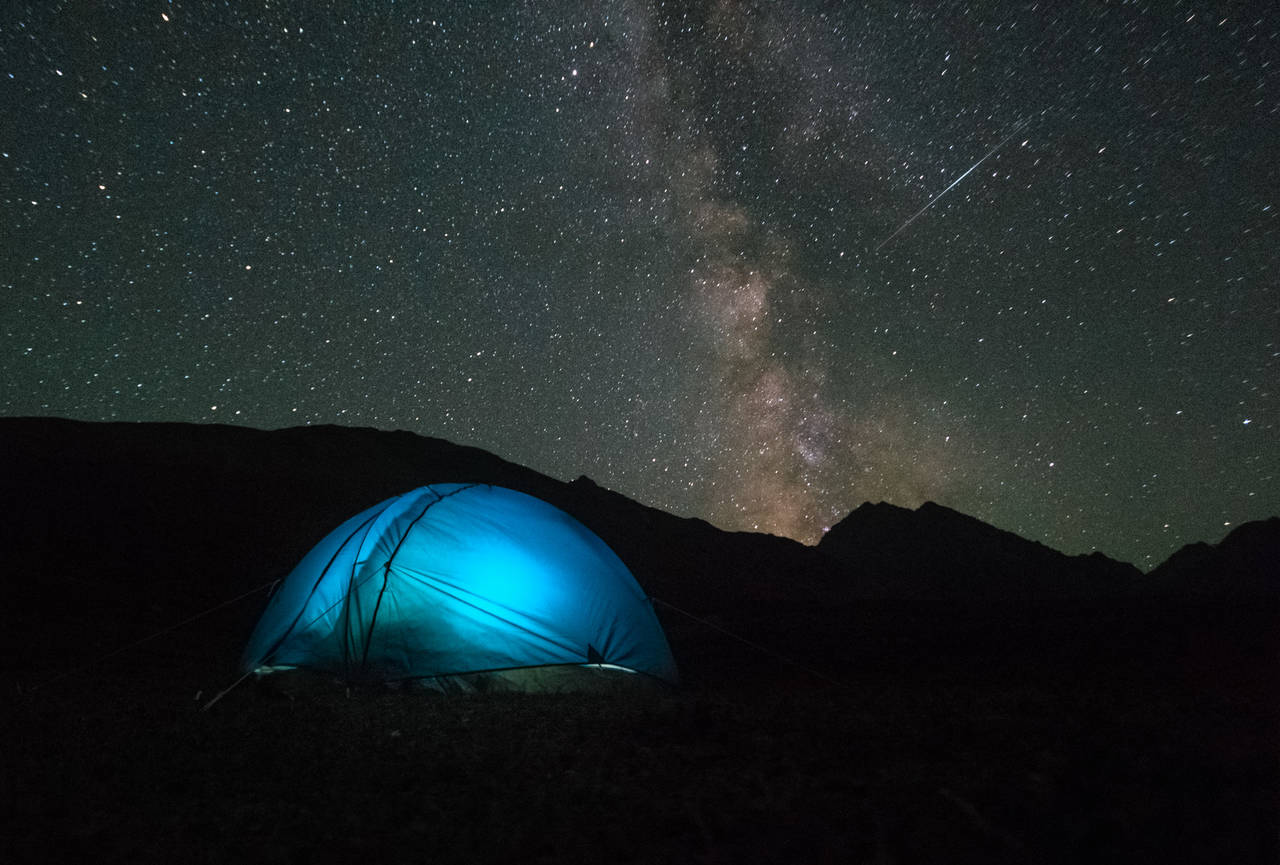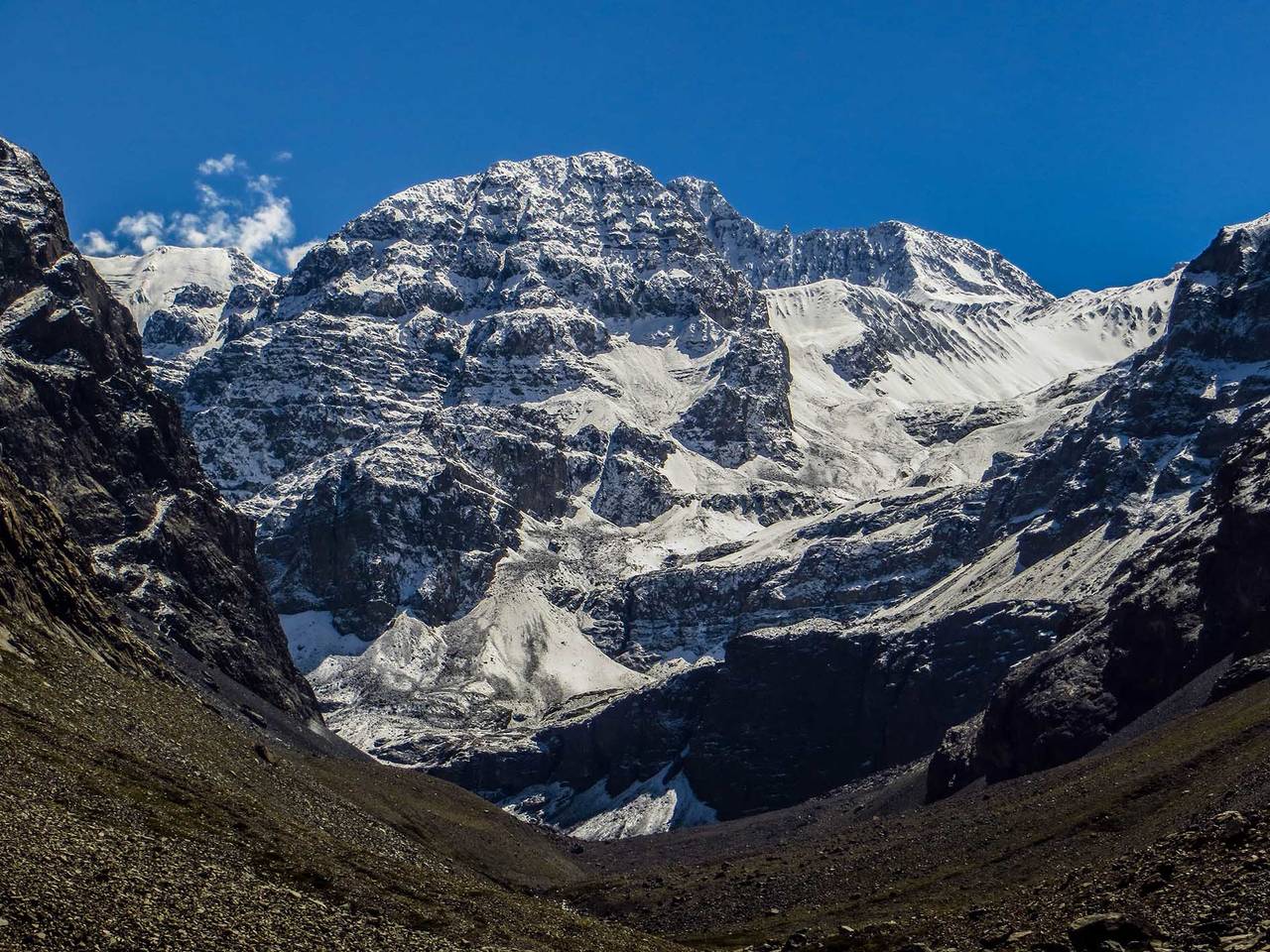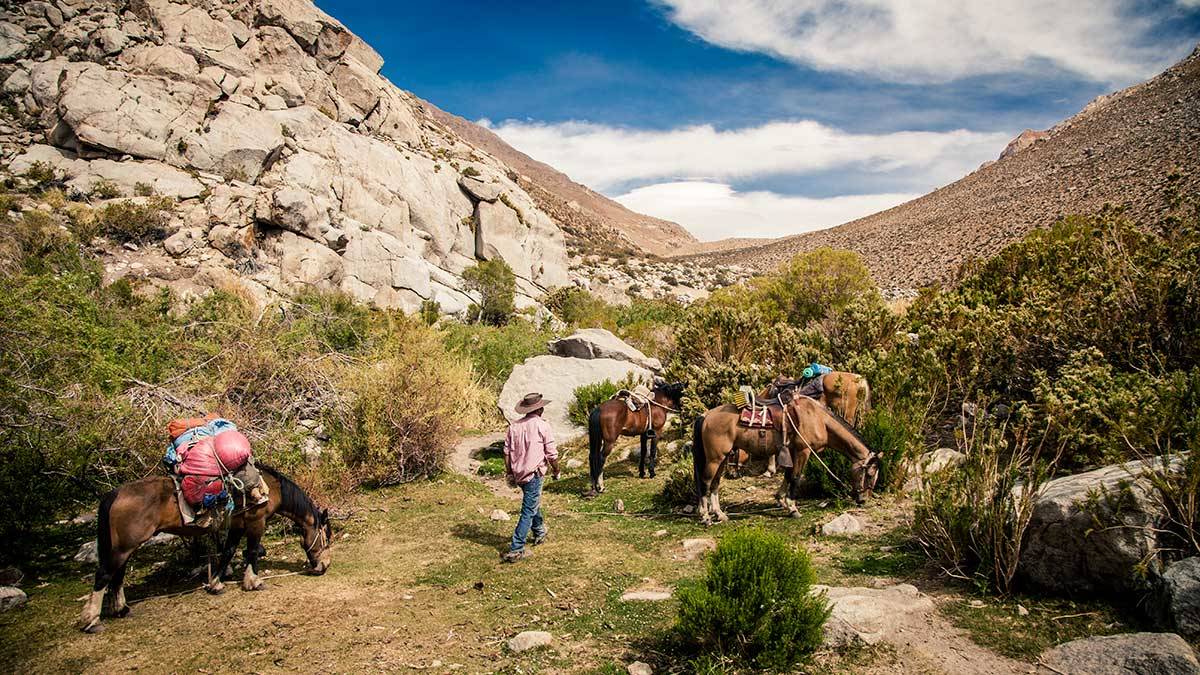 Discover this Andean park just minutes from the city in a 3 day trip going deep into the Andes directly to the bottom of the Paloma Hanging Glacier. Enjoy walking among giant stone walls and tall waterfalls along the Yerba Loca Creek.
Highlights: glacial valley / 40 minutes from Santiago / water falls / giant rock walls / Glacier lookout / horsepack
Options: ask for horse riding trip
---
Location
Santiago, Chile
---
Difficulty
Easy
---
Hiking time
Day one: 3,5 hours of ascent, low steepness (almost flat) Day two: 3,5 hours. 2 hours ascent and 1,5 hours descent medium steepness. Day three: 2 hours of descent, low steepness (almost flat)
---
Transportation time
1 hour by car from Santiago to the beginning of the path.
---
Technical data
Lenght: Day one 6 miles / Day two 3.5 miles / Day three 6 miles Ramp: Day one 4500 ft. / Day two 1200 ft. / Day three 3300 ft. (descent) Maximum Altitude: 9.500 ft.
---
Season
October to April. The rest of the year ask for snowshoeing trip to this amazing valley pressing here.
---
Requirements
Age of participants must be between 14 and 75 years old. Physical and medical condition must be compatible with activity (When in doubt, please ask).
---
Itinerary
Day one: Into the mountain
Pick up at hotel or meeting point in Santiago. An hour later we´ll arrive to the starting point in the Yerba Loca Natural Sanctuary. Our pack horses are waiting for us. We'll spend some time loading the horses with all of our equipment. Then we´ll start the hiking through the wonderful valley, of Paloma Glacier. The path goes along Yerba Loca Creek with a low steepness and wonderful views of Paloma Glacier (16.150 ft) and Mount Altar (16990 ft). After a couple of hours the valley narrows and turns left, with giant rock walls of thousands of meters and waterfalls falling from the top. Campsite under huge rock walls between boulders beside the creek.
Day two: The Glacier
After a nice breakfast we'll leave the camp site and start walking to a big water fall. We'll cross the creek and walk over an old moraine. Later, we'll reach a couple of nice ponds in marsh lands and then will walk till an old refugee of stones, used by incas in the past. Finally we'll reach a point with good view to the glacier and the long valley we have walked the day before.
Day three: The Return
Nice and easy walk down through the valley, enjoying the sound of the birds, river and the magic view of the mountains around us.
Warning: This activity could include hiking in irregular terrain, driving by land roads, sudden changes of weather, walk under strong sun.
---
What's included
Private transportation (Pick up from your hotel)
Guides: 1 each 4 clients
Every breakfast, snack and meal needed during the trip.
Packhorses
Hiking poles
head lamp
Tents
Cooking set
Cookware (pots, bowls, cutlery, mugs)
First aid kit
VHF Radio and Satellite Phone
Park fee
What's not included
Personal Clothing (Please check "Gear", or ask for rental prices)
Small backpack (Rent available)
Personal Insurance
---
What to bring:
Summer:
Small backpack. If you haven´t, we can rent to you. (10 USD)
First layer or sport t-shirt
Polar Fleece or similar
Wind jacket
Hiking pants or similar comfortable to walk/ shorts (ask for the weather the day before)
Hiking shoes
Sun glasses
Sun hat/ lipbalm
Sunscreen
Winter:
Summer gear
Down or puffy Jacket
First layer upper and lower body
Liner gloves
Wool hat
Balaclava/ Neck gator