Hiking-Half Day
Walking Over the City: Hiking - Half Day - Easy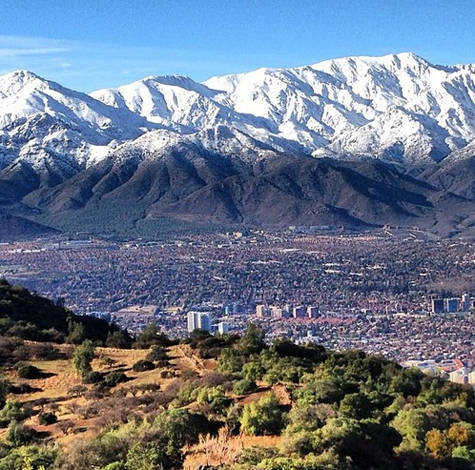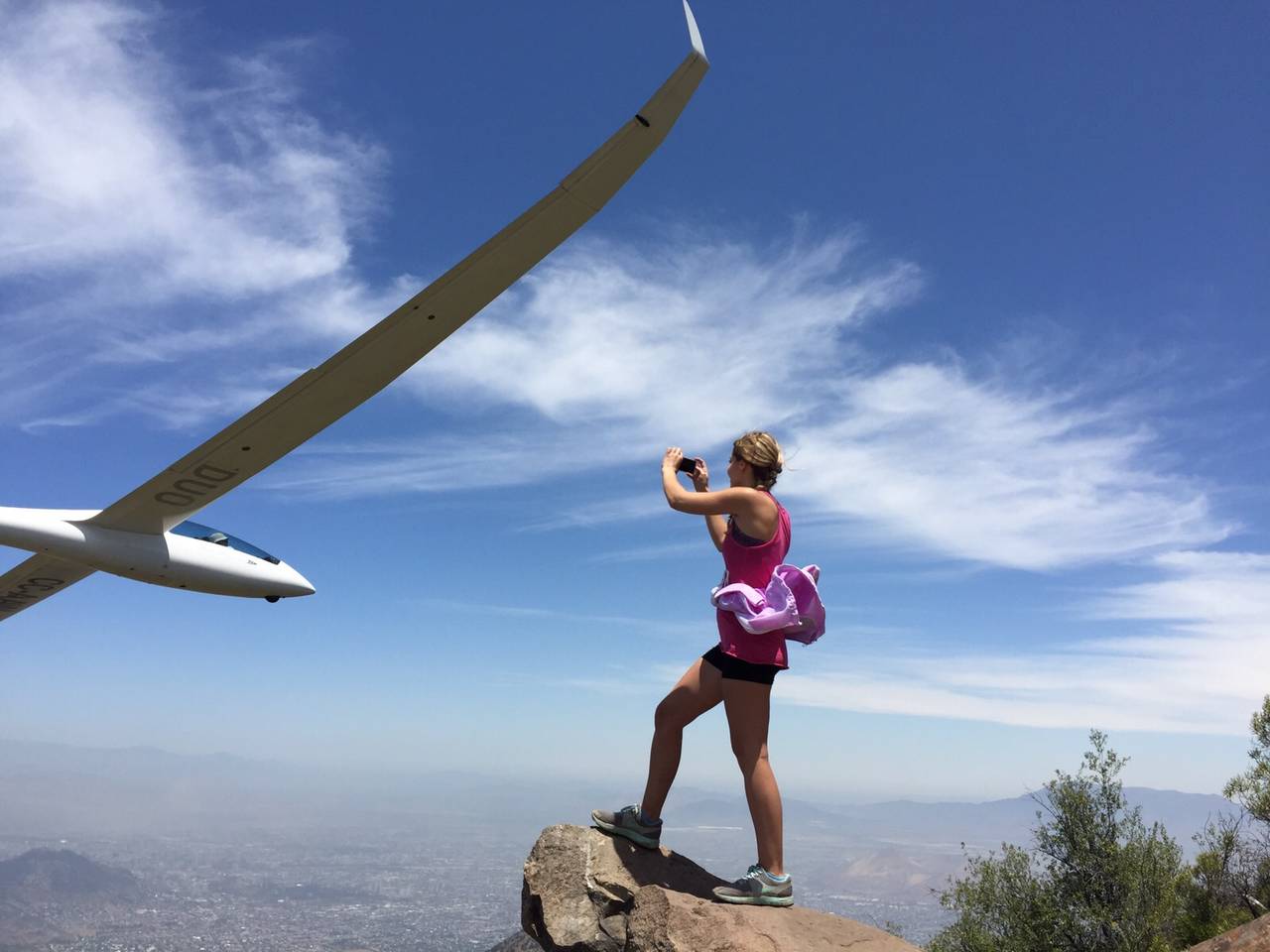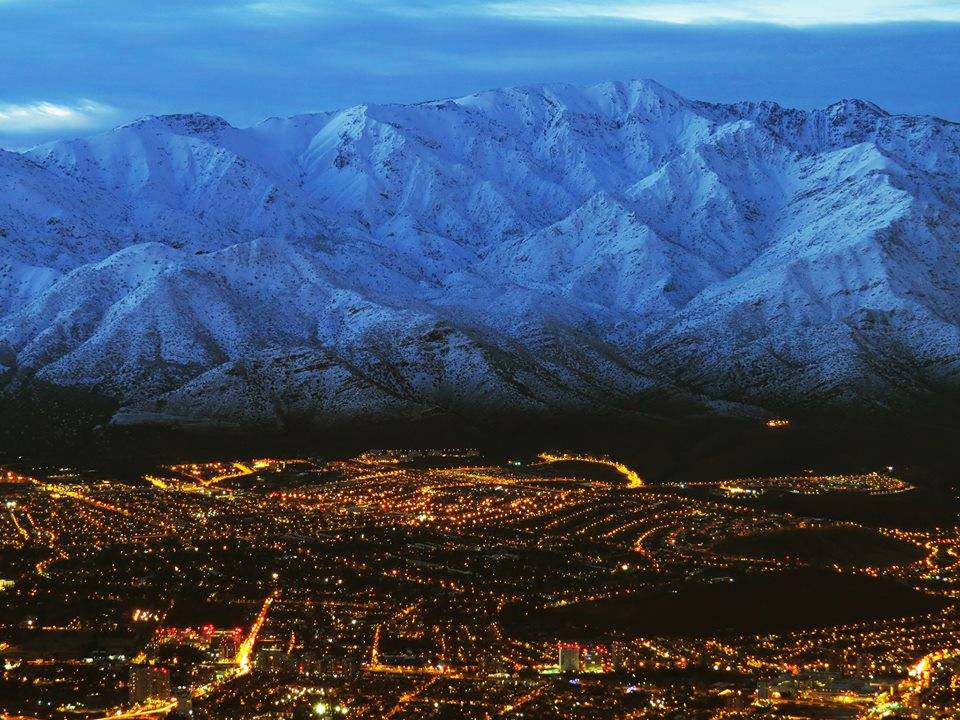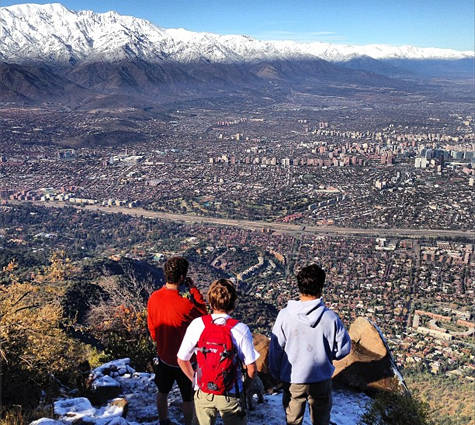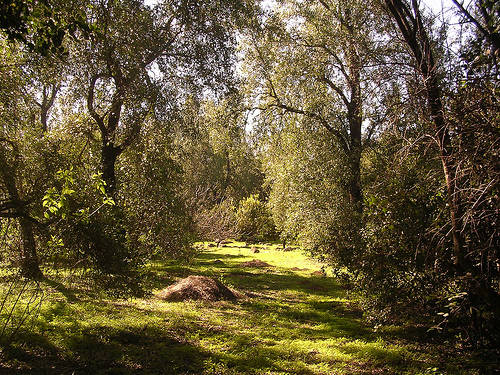 Santiago is one of the best cities in the world to practice hiking. Surrounded by hundreds of summits which allows outdoors sports all the year.
Take a short hike to one of the most emblematic summits of Santiago.

This small mount of 4265 ft is the perfect place for a short escape from the city in order to take good contact with the nature and see great views of the Andes Range over Santiago
Highlights: great views of the city and the Andes Range / Sclerophyllous forest / 20 minutes from Providencia
Options: choose morning, afternoon versions or a night hiking version with amazing views of the city lights of six million people.
Location
Santiago, Chile
---
Difficulty
Easy
---
Hiking time
1 hour of ascent, 15 min of rest at the summit and 30 min of descent.
---
Transportation time
30-40 min from the meeting point at Providencia.
---
Technical data
Distance: 1.2 miles round trip / Ramp: 885 ft. / Maximum altitude: 4265 ft
---
Season
Year round.
---
Requirements
Age of participants must be between 14 and 75 years old. Physical and medical condition must be compatible with activity (When in doubt, please ask). [/well][/tab]
The times on the itinerary below are an approximation of the schedule. These times could vary depending on weather and the speed of your group. A more accurate pick -up time will delivered once we receive your pick -up address obtained through the booking process.

10:00 Meeting Point (your hotel or other point)
10:30 Walking starts among native forest.
11:20 Summit lookout.
11:20 - 11:35 Rest and time to take photos and look around the amazing landscape
13:05 Back in the starting point
13:30 Back in your hotel.
Warning: This activity could include hiking in irregular terrain, sudden changes of weather, walk under strong sun.
What's included
Private transportation.
Guides: 1 each 4 clients
Hiking poles
Snack (isotonic juice and granola bars)
Access to private trail
First aid kit
VHF Radio and Satelital Phone
What's not included
Personal Clothing (check "Gear")
Small backpack (rent available)
Personal Insurance
What to bring:
Summer:
Small backpack. If you don't have, we can rent you one. (10 USD)
First layer or sport t-shirt
Polar Fleece or similar
Wind jacket
Hiking pants or similar comfortable to walk/ shorts (ask for the weather the day before)
Hiking shoes
Sun glasses
Sun hat/ lipbalm
Sunscreen
Winter:
Summer gear
Down or puffy Jacket
First layer upper and lower body
Liner gloves
Wool hat
Balaclava/ Neck gator